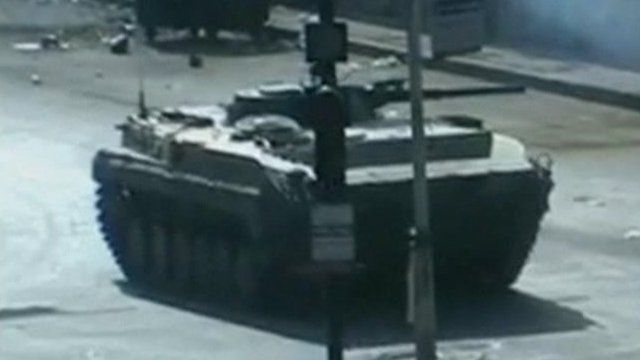 Video
Pressure mounts on Syria as 'suicide attack' hits capital
An explosion in the centre of the Syrian capital Damascus has killed at least 10 people and wounded 20 others, state TV says.
The reports said a "terrorist suicide bomber" caused the blast near a mosque in the Midan area, but opposition activists blamed the Syrian regime.
The attack happened as the UN Secretary General, Ban Ki-moon, said the Syrian government was in contravention of the peace plan it had agreed to implement.
Meanwhile, the US says it has lost patience with the ceasefire in Syria, and has warned it will take action if the situation does not improve.
Jim Muir reports.
Go to next video: US loses patience with Syria