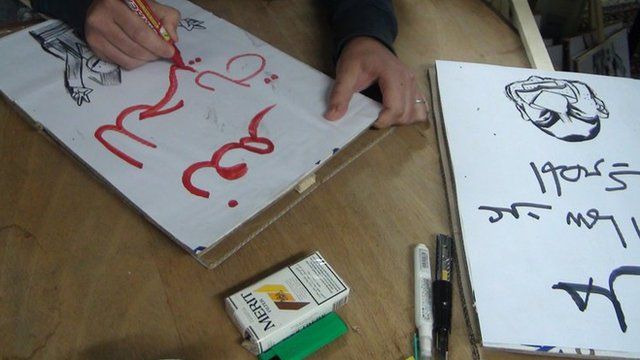 Video
Organisers of first Syria protest - where are they now?
On 31st January 2011, inspired by the protests in Cairo's Tahrir Square, six young Damascus residents organised the first major demonstration of the Syrian uprising.
They prepared placards, modest in their message, calling on the Egyptian army not to kill Egypt's young people and adding "Yes to freedom!", and they posted an invitation on Facebook urging people to show their support by demonstrating outside the Egyptian embassy.
About 100 people turned up for the event, which at the time was only filmed by a Russian TV crew.
Now, with their country riven by violence Newsnight's Sue Lloyd-Roberts has tracked down three of those pioneer protesters to find out what has happened to them since.