Media player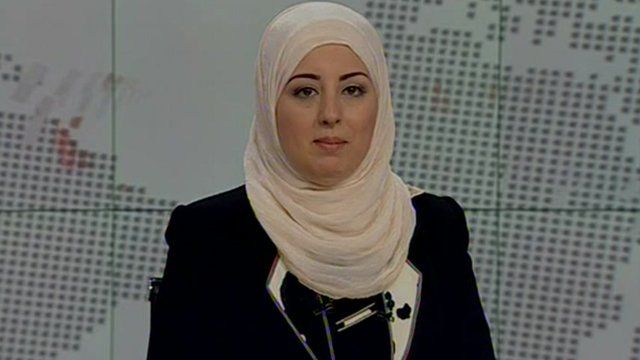 Media playback is unsupported on your device
Video
Egypt's veiled presenter in breakthrough TV appearance
A woman presenter has appeared on Egyptian state TV in an Islamic headscarf for what is believed to be the first time since the state channel opened in 1960.
Fatima Nabil wore a cream-coloured headscarf as she read a news bulletin.
Under the regime of ex-President Hosni Mubarak there was an unofficial ban on women presenters covering their hair.
But the new Muslim Brotherhood-led government has introduced new rules, saying that nearly 70% of Egyptian women wear the headscarf.