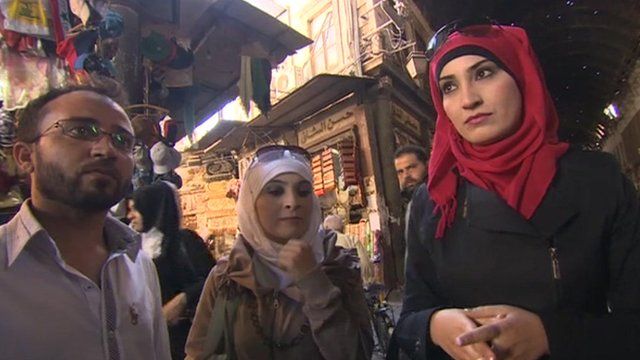 Video
Syrians struggle to make ends meet
The diplomatic stand-off between western countries and Syria continued at the UN on Monday, with the Syrian foreign minister accusing several countries of funding terrorism.
But inside the country, many people have more pressing concerns, like how to earn a living as ever tighter economic sanctions are imposed.
People from all walks of life, including shopkeepers, are being hit hard, as Lina Sinjab reports.
Go to next video: Aid workers overstretched in Syria