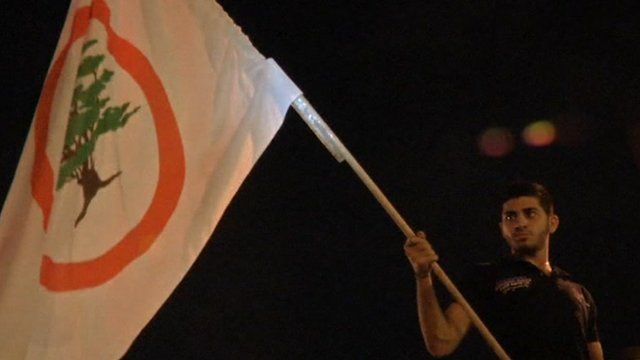 Video
Lebanon: Protesters block roads in Beirut
A day of national mourning is being held in Lebanon amid opposition protests over a massive car bombing a day earlier in Beirut.
The dead included internal intelligence chief Wissam al-Hassan, who was close to the anti-Syrian opposition.
Protesters have been blocking roads in Beirut and other cities. The opposition blames Damascus for Friday's attack.
PM Najib Mikati offered to resign, but President Michel Suleiman has asked him to stay on in the national interest.
Go to next video: Beirut blast kills top official