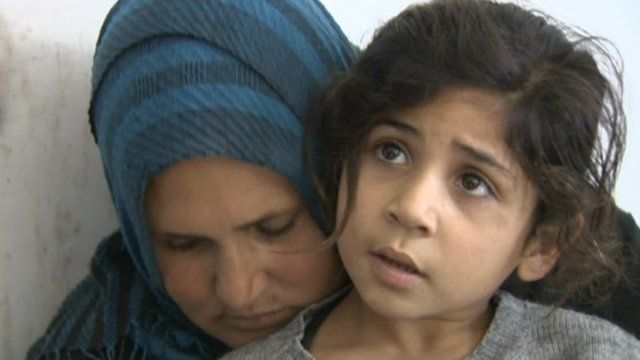 Video
Gaza crisis: Palestinians shelter in Gaza City school
Plans for a land invasion of Gaza have been put on hold but villagers in the north, south and east of Gaza should move to central areas for their own safety, Israel has said.
Leaflets dropped in a number of villages on Tuesday said: "The Israel Defense Forces are not targeting any of you and they do not want to harm you or your families. For your safety we demand you to evacuate your houses immediately and move towards the centre of Gaza city."
The BBC's Lyse Doucet spoke to some Palestinians who had fled from their villages and taken shelter in a school in Gaza City.
Go to next video: 'Families and children are dying'