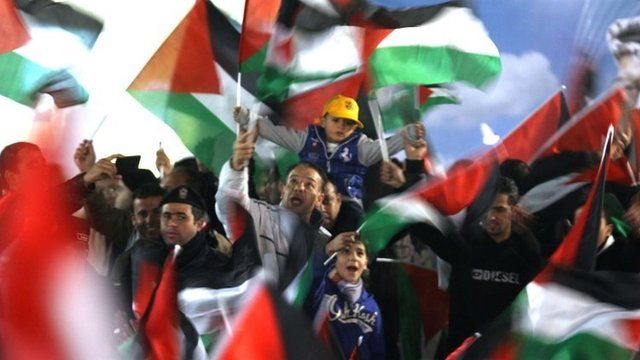 Video
Palestinian UN vote will hurt peace, says Israel's Regev
Israel says a vote upgrading the Palestinian status at the United Nations is "negative political theatre" that will "hurt peace".
Government spokesman Mark Regev said the move had taken Palestinians and Israelis out of a negotiating process.
The General Assembly voted resoundingly to recognise the Palestinians as a non-member observer state on Thursday.
Palestinian President Mahmoud Abbas said it was the "last chance to save the two-state solution" with Israel.
Yolande Knell reports from Ramallah.