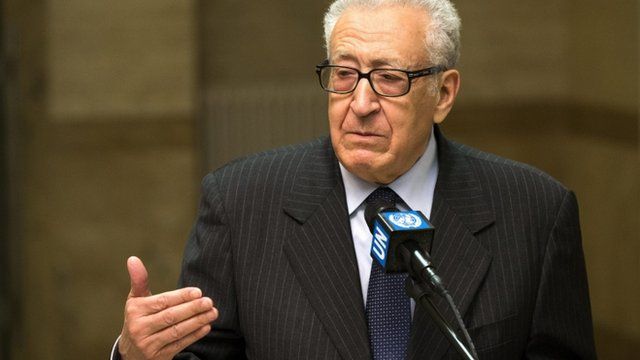 Video
Leaked report: Peace envoy suggests Assad should go
Talks scheduled for Saturday aimed at trying to end the civil war in Syria will see international powers meet with the opposition to discuss a political transition.
Ahead of the meeting, in leaked comments from a UN security council briefing, peace envoy Lakhdar Brahimi suggested President Assad must step down as part of the transition.
The comments were part of a six-point plan laid out by the envoy as he prepares to join the US vice-president in Munich for the meetings with Ahmed Moaz al-Khatib, President of the Syrian National Coalition.
Russia has denied reports that Foreign Minister Sergei Lavrov will attend the talks.
The BBC's Lyse Doucet said Mr Brahimi had previously alluded to the idea of Assad stepping down.
Go to next video: Brahimi: 'UN must act on Syria'