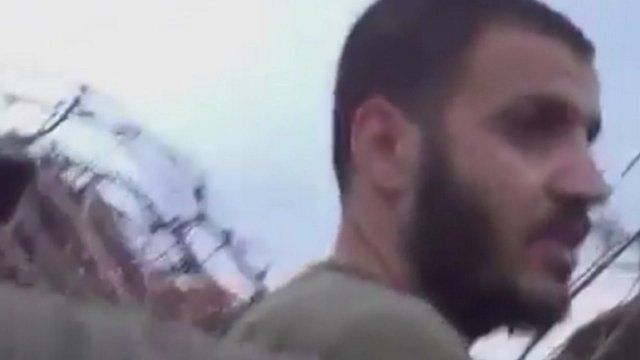 Video
Key Free Syrian Army rebel reported 'killed in ambush'
One of the most senior members of the Free Syrian Army is reported to have been killed by a rival rebel group linked to al-Qaeda.
Kamal Hamami was meeting members of the Islamic State of Iraq and the Levant "to discuss battle plans" when he was attacked.
A Free Syrian Army spokesman said he received a call from the group saying they had killed Kamal Hamami.
Rivalries between rebels backed by the West and Arab nations, and those supported by Islamist groups are growing.
This video contains footage which purports to show Kamal Hamami (on the left)- it is not fully authenticated but is thought to be genuine.
Go to next video: Lebanon's fears over Syria fighting