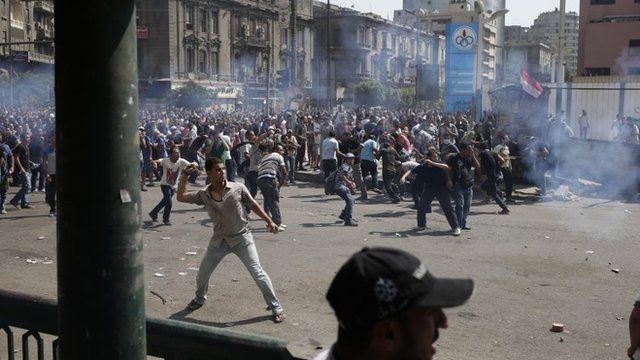 Video
Egypt crisis: Under fire in Ramses Square
Dozens of people are reported to have been killed after another day of clashes between protesters loyal to the ousted President Mohammed Morsi and security forces.
The Muslim Brotherhood had called for a 'day of anger', in the wake of Wednesday's clearing of protest camps in which at least 638 people were killed. Following Friday's violence, the group announced a week of daily rallies across Egypt.
Most of the reported deaths were in Cairo, but about 25 were elsewhere, including 12 in Nile Delta cities.
Middle East editor Jeremy Bowen reports from Cairo's Ramses Square.
Go to next video: Egypt mosque turned into morgue