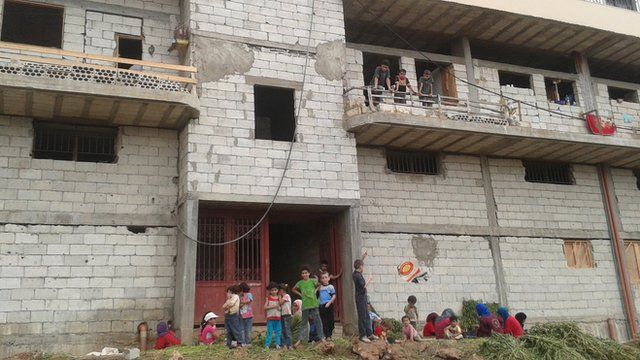 Video
'We came here with nothing' - Refugee in Lebanon
The road from Lebanon's northern city of Tripoli into the village of Bibnine is lined with posters of young Lebanese men who died in fighting.
Some of them crossed over the border to fight among the rebels in Syria, others died in the sectarian clashes in Lebanon itself, between the Sunni and Alawite communities - a tragic reminder of the spillover of the violence in Syria.
Bibnine itself - only an hour's drive from the Syrian border - has become a safe haven for more than 1,000 Syrian families who have fled the fighting.
Refugees struggle to survive in Lebanon after being forced to leave behind their old lives because of the conflict, as Shaimaa Khalil reports from northern Lebanon.
Go to next video: UK 'to lead world' on Syrian aid