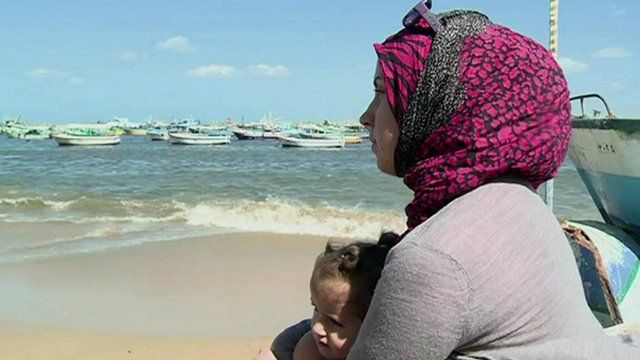 Video
Syrian refugee widow tells of illegal boat migration
Over 3,400 refugees have attempted to make an illegal crossing from Egypt over to Europe since August this year, according to the UNHCR.
Many of them are Syrian and Palestinian refugees escaping conflict in their countries.
But they do not all manage to make it to their desired destination, and are instead faced with the threat of death or deportation after being caught.
Najah Kourdi, a Syrian refugee in the Egyptian coastal city of Alexandria, told the BBC's Hadya Alalawi how her husband died when their attempt went wrong.
Video produced by BBC Arabic 's Amr Gamil
Go to next video: Fire panic 'caused Italy sinking'