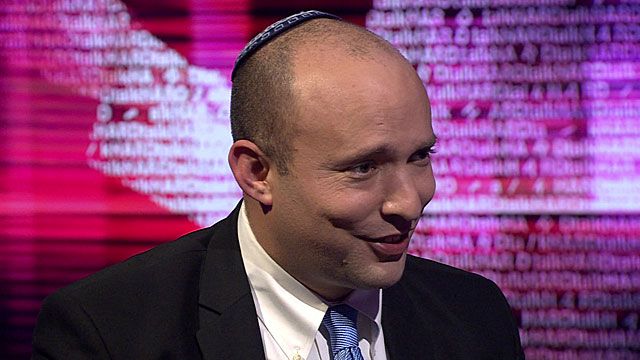 Video
Naftali Bennett: Israeli settlements must stay
Israeli Prime Minister Benjamin Netanyahu currently relies on the support of Jewish Home, a political party strongly supportive of the settler movement.
What happens to that coalition as the US tries to push Israel towards a land-for-peace deal with the Palestinians? Naftali Bennett is the leader of Jewish Home and Israel's economy minister.
He tells Stephen Sackur that the party will not accept any deal that stops Israeli settlements in the West Bank.
Watch more clips at HARDtalk's website
You can see the full interview on BBC World News at 16:30 and 21:30 GMT on Monday 24 February and on the BBC News Channel on Tuesday 25 February at 00:30 and 04:30 GMT.
Go to next video: 'Defining moment' in Middle East