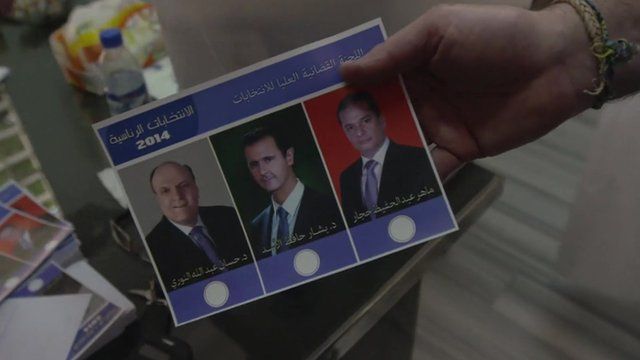 Video
Inside a Damascus polling station as Syria votes
Syria is holding a presidential election in government-held areas, amid heightened security.
President Bashar al-Assad is widely expected to win a third seven-year term in office.
Syria is three years into a civil war in which tens of thousands of people have died and millions more have been displaced.
It is the first time in decades that more than one name has appeared on the ballot paper, but critics of the Syrian government have denounced the election as a farce.
Two other candidates, Maher Hajjar and Hassan al-Nouri, are hardly known and critics say they have been unable to campaign on an equal footing with the president.
Jeremy Bowen reports from a polling station in central Damascus.
Go to next video: Ballot boxes in a blasted landscape?