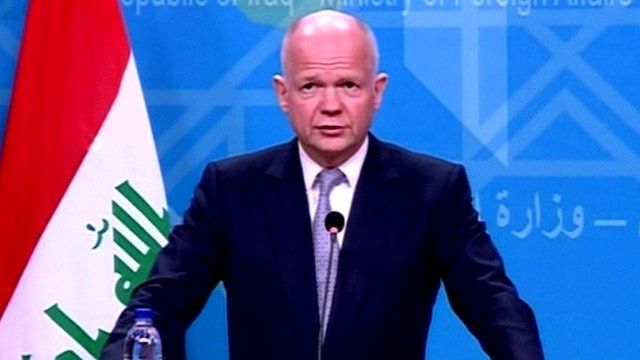 Video
Hague: Assad regime 'bears direct responsibility' for rise of Isis
Foreign Secretary William Hague has said that the Syrian regime is directly to blame for the rise of Islamist militant group Isis.
Syrian President Bashar al-Assad's regime "bears a direct responsibility for creating the conditions in which this terrorism can thrive," said Mr Hague on Thursday.
The foreign secretary labelled the organisation "a brutal terrorist group whose ideology is alien to this country and to the Middle East in general."
He condemned Isis for its alleged use of kidnapping, torture, execution and rape, as well as other "hideous crimes".
Mr Hague also announced that the UK would increase support to Syria's moderate opposition and urged other countries to do the same.
Go to next video: Isis killings and fear spread in Iraq