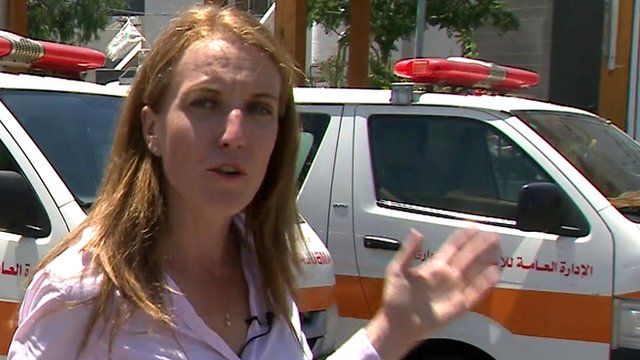 Video
Gaza doctors 'running out of medicine' to treat civilians
Israel has carried out more air strikes on the Gaza Strip, following dozens of rockets fired by the Palestinian Islamist movement Hamas.
At least 15 Palestinians, including two women and a child, were reportedly hurt in the strikes.
Hamas said it fired rockets to respond to "Zionist aggression", after accusing Israel of killing five of its fighters.
Israel denied the claim. It says it has now begun an open-ended aerial operation to end rocket fire from Gaza.
Yolande Knell explains that if the air strikes continue, doctors will run out of medical supplies to deal with the shrapnel injuries.
Go to next video: Israeli strikes kill Gaza militants