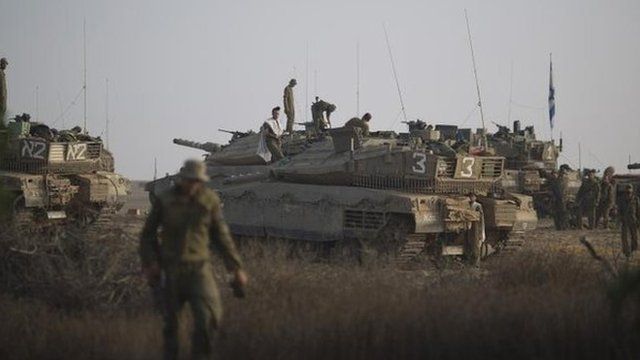 Video
Gaza invasion 'credible option', says Israeli ambassador
Invading Gaza is a "credible option" for Israel as it looks to protect its citizens, Ambassador Daniel Taub has said.
The Israeli ambassador to the UK told the Today programme that it "will do whatever is necessary in order to restore safety and security to the south of Israel".
Palestinian militants have fired more rockets at Israeli cities after Israel carried out dozens of air strikes on Gaza in the early hours of Wednesday.
The health ministry in Gaza says at least 25 Palestinian civilians have been killed and 70 hurt in the recent hostilities.
First broadcast on BBC Radio 4's Today programme on Wednesday 9 July.
Go to next video: Night of Gaza rocket attacks on Israel