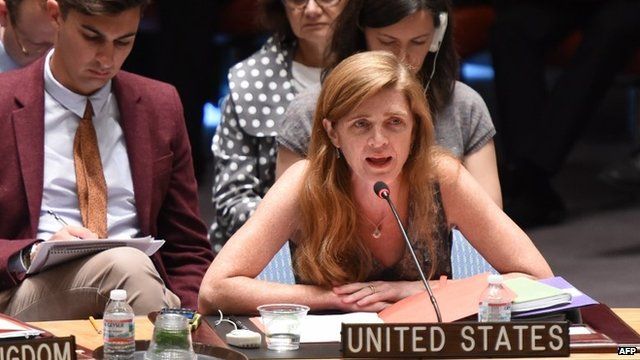 Video
'Syria must heed UN humanitarian obligation'
Syria's government "must heed the obligation" in a UN resolution to allow aid workers to cross conflict lines, the US ambassador to the UN has said.
The UN Security Council unanimously approved the resolution which permits aid convoys to go into rebel-held areas without government approval. Almost 90% of UN humanitarian aid in the country so far has gone to people in government-controlled areas.
Samantha Power told the Security Council that "if implemented fully, this resolution will allow critical aid to reach up to two million Syrians".
Go to next video: Baby rescued from rubble in Aleppo