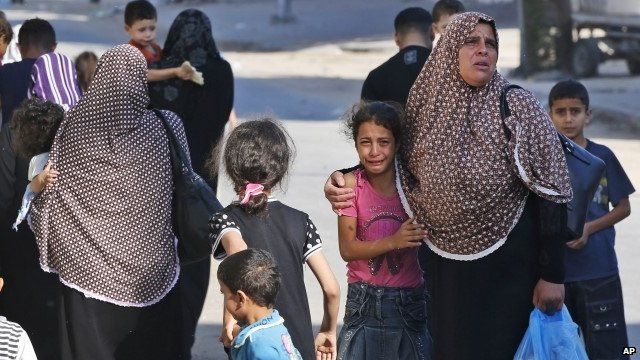 Video
Gaza-Israel conflict: Smoke rises over Gaza
Israel has urged thousands of Palestinians in eastern and northern Gaza to leave their homes as it continues air strikes.
The BBC's Yolande Knell in Gaza said that fighting had intensified on Wednesday morning and that plumes of smoke could be seen rising from various explosions.
An Egyptian truce initiative on Tuesday failed to halt rocket attacks on Israel by Hamas militants and other groups.
Palestinian officials say Israeli raids have killed at least 211 people so far, while Israel has reported one fatality.
Go to next video: Israel to intensify Gaza air strikes