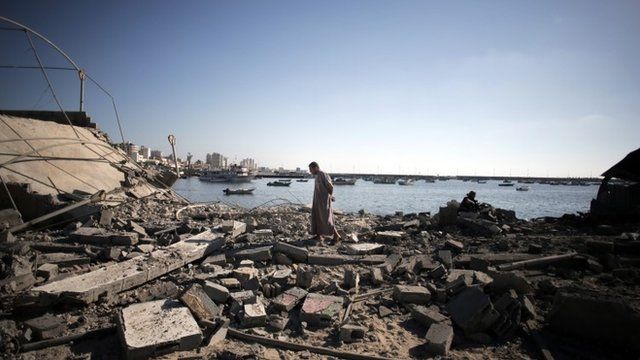 Video
Gaza-Israel conflict: Four boys killed on beach by rocket fire
Israeli shelling has killed 220 people according to Palestinian officials, including four boys on a beach in Gaza.
The children were all members of the same extended family and were playing on the seafront outside a hotel used by foreign journalists.
Israeli officials urged the evacuation of several districts in the Gaza Strip where more than 100,000 people live, as it intensified its operation against Palestinian militants.
It has also announced "humanitarian ceasefire" for six hours on Thursday, at the request of the UN.
Lyse Doucet reports from Gaza
Go to next video: The trouble with Gaza - in 80 secs