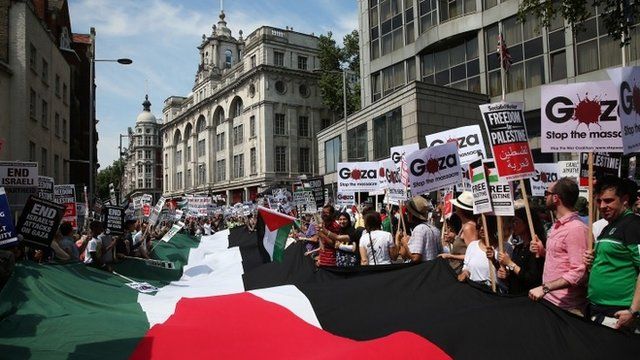 Video
London rally will 'boost morale of Palestinians in Gaza'
The Palestine Solidarity Campaign UK is holding a rally in central London to protest about Israel's offensive in Gaza.
A representative for one of the groups taking part said about 15,000 people had gathered outside the Israeli Embassy in Kensington before marching to Parliament Square.
Keith Doyle spoke to one Palestinian protester who said he was worried about his family in Gaza.
Correction: This article was amended on 7 August, 2014, to reflect that the estimated attendance was provided by another of the groups taking part and not the Palestine Solidarity Campaign UK.
Go to next video: Mark Regev: 'We want peace and quiet'