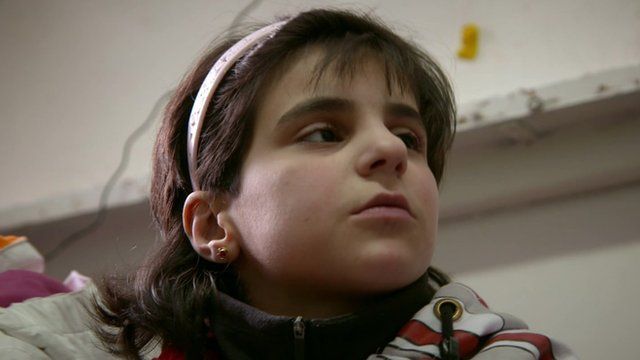 Video
Syrian child whose family fled Homs: 'We ate cats'
Eight-year-old Baraa, whose family fled the besieged Old Quarter of Homs in Syria, tells the BBC's Lyse Doucet that her family ate cat meat.
She also said: "Instead of learning to read and write, I learnt about all weapons."
At least 170,000 people have been killed, a third of them civilians, since the start of the uprising against President Bashar al-Assad.
Some nine million people, or a third of Syria's pre-war population, have fled their homes.
Children of Syria will be broadcast on BBC1 in the UK on Monday 28 July at 20:00 GMT. Outside the UK, it will be shown on BBC World on Saturday 2 August at 09:10 GMT and 21:10 GMT, as well as on Sunday 3 August at 02:10 GMT and 15:10 GMT
Go to next video: Defiant Assad takes oath