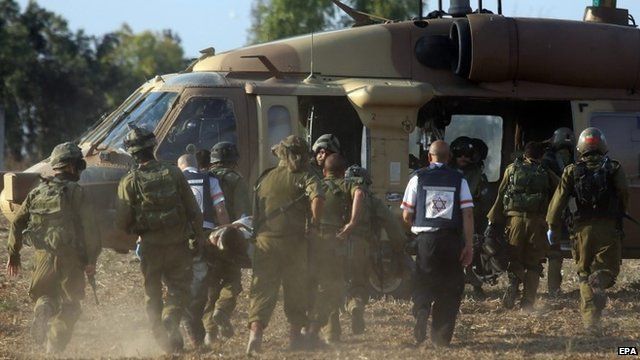 Video
Ten Israeli soldiers killed in attacks
Israel's army lost 10 soldiers on Monday - five when militants infiltrated the border, while an earlier mortar bomb killed four, a tenth dying in a clash in southern Gaza.
Officials say more than 1,100 Palestinians, most of them civilians, have been killed in the fighting since 8 July. Israel says 53 of its soldiers and three civilians - two Israelis and a Thai worker, have been killed.
Israeli PM Benjamin Netanyahu warned of a "prolonged" campaign, saying Israel would not finish its operation until it had "neutralised" Hamas tunnels out of Gaza.
Orla Guerin reports from Jerusalem.
Go to next video: Children pay heavy price in Gaza