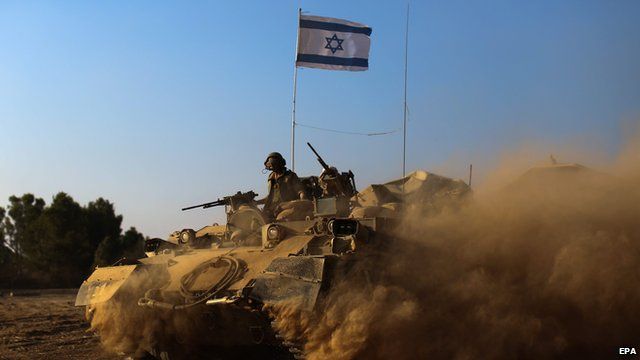 Video
Israeli opposition leader backs action against Hamas
Israel's opposition leader says he will support Prime Minister Benjamin Netanyahu's military offensive in Gaza until Hamas agree to a ceasefire.
Isaac Herzog said that if he was in power, he would give a "major blow to Hamas" then begin negotiating peace with Palestinian authorities.
The politician told BBC Radio 5 live's Phil Williams: "Israel adamantly, constantly says we're willing to have a ceasefire... only one element in the equation refuses, and these are the Hamas terrorists."
Hamas says it will accept a lasting ceasefire so long as it leads to a lifting of the blockade of Gaza - something Israel is not considering.
At least 1,360 Palestinians, mostly civilians, and 58 Israelis (56 soldiers and two civilians) have been killed since the offensive began on 8 July.
Go to next video: Israel 'determined' says Netanyahu