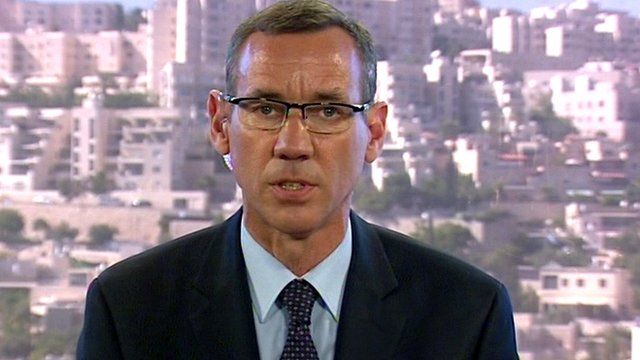 Video
'Escalation' warning by Israel after Gaza militants 'seize Israeli soldier'
Israeli forces are searching for a soldier believed captured, as a Gaza truce with Hamas collapsed just hours after it began.
The soldier, named as Hadar Goldin, 23, went missing when Israeli forces trying to destroy a suspected militant tunnel were attacked, Israel's military has said.
The Gaza health ministry said dozens were killed by Israeli shelling in the area.
Israeli government spokesman Mark Regev said the capture of the Israeli soldier was a ''very dangerous move'' which could lead to ''potential for escalation'' in the conflict.
Go to next video: Israel-Hamas ceasefire collapses