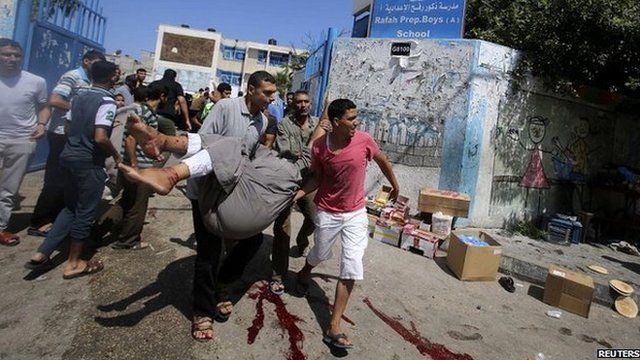 Video
Gaza crisis: Deadly strike at Rafah school
At least 10 people have been killed in a strike outside a UN-run school housing Palestinians displaced by the Gaza conflict, medics say.
The attack hit the entrance of the facility in Rafah, where thousands of Palestinians are said to be sheltering.
Israel denies firing into the school but says it was targeting militants on a motorbike, as it continues its operation to destroy tunnels used by Hamas militants to infiltrate Israel.
Gaza health officials say 30 people have died on Sunday, while militants continue to fire rockets into Israel.
Orla Guerin reports from the scene.
Go to next video: Chaos after deadly strike 'at UN school'