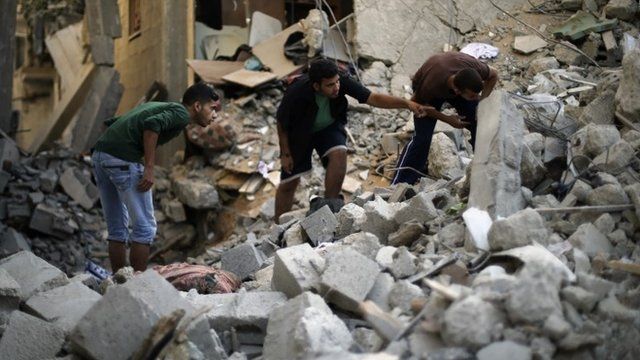 Video
Gaza-Israel: Attacks on both sides of border despite ceasefire
A limited seven-hour Israeli "humanitarian" ceasefire, due to run from 10:00 local time (07:00 GMT), is under way.
Palestinian health officials claim that Israel carried out an air strike on a refugee camp inside Gaza City just minutes after the ceasefire began, destroying a house and killing at least one person. As yet there is no word from the Israeli military.
Meanwhile, Israeli police said that someone driving a digger overturned a bus in an ultra-orthodox neighbourhood near East Jerusalem. They said that police opened fire and shot the driver.
Martin Patience reports from the Gaza Strip and Bethany Bell reports from Jerusalem.
Go to next video: Deadly Gaza strike outside UN school