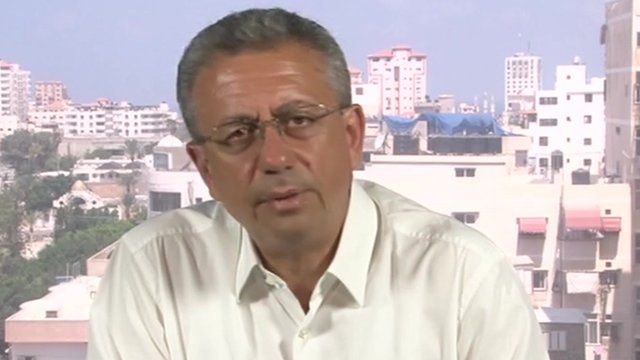 Video
Gaza-Israel: Palestinian National Initiative calls for end to 'siege'
Israel has announced the withdrawal of all of its troops to "defensive positions" outside the Gaza Strip.
The move came moments before the latest truce - brokered by Egyptian mediators late on Monday - came into force at 08:00 local time (05:00 GMT).
Mustafa Barghouti, leader of the Palestinian National Initiative, has said that Israel must withdraw from all Palestinian territories in Gaza before a deal can be made with Israel.
Mr Barghouti spoke to the BBC about the conditions the Palestinians are calling for to end the current conflict.
Go to next video: Gaza: Egypt brokers three-day truce