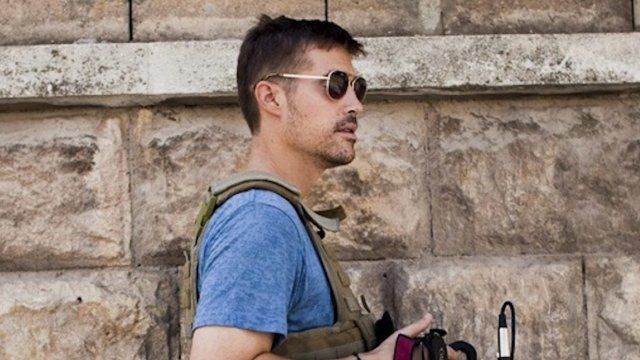 Video
Foley killer speaks with British accent
The Islamic State (IS) has released a video online showing the beheading of US journalist James Foley, who went missing in Syria in 2012.
It contains a statement from the murderer - who has a British accent - warning that any attempt by President Obama "to deny the Muslims their rights of living in safety under the Islamic Caliphate will result in the bloodshed of your people".
The BBC's security correspondent, Frank Gardner, told the Today programme that the "utterly cowardly" killing of a defenceless civilian is "a very effective psychological tactic to make life very difficult for Western governments, in this case President Obama".
First broadcast on BBC Radio 4's Today programme on Wednesday 20 August
Some listeners may find parts of this audio disturbing