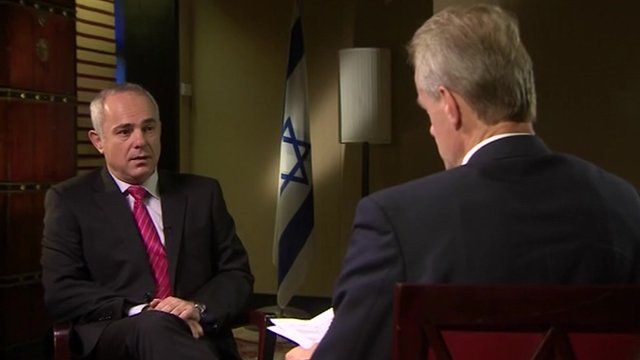 Video
Military reoccupation of Gaza 'was seriously considered'
Israel's government "seriously considered" a full military reoccupation of Gaza, Yuval Steinitz has said.
The Israeli minister of intelligence told HARDtalk's Stephen Sackur that if Hamas resume rocket fire after the ongoing truce, a reoccupation may yet be viewed as "the only alternative".
A long-term ceasefire between Israel and Palestinian militants began at 19:00 (16:00 GMT) on Tuesday, after being brokered by Egypt.
Gaza ceasefire: Thousands return home as calm returns
Watch more clips at HARDtalk's website.
You can see the full interview with Yuval Steinitz on BBC Two at 1035 BST on Thursday 28th August 2014. It will also be broadcast on the BBC News Channel and BBC World News.
Go to next video: 'Israel paid heavy price over Gaza'