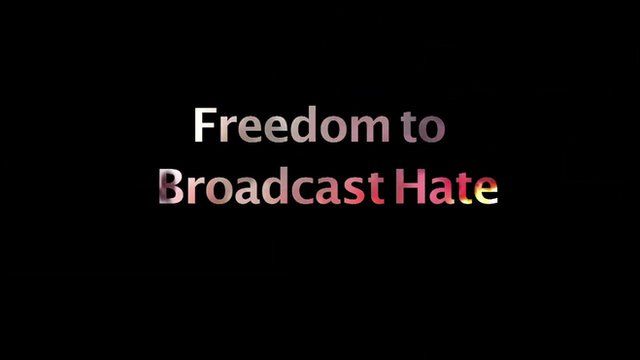 Video
Freedom to Broadcast Hate
As the Middle East continues to be torn apart by war, sectarian violence, and a bloody backlash against the Arab uprisings, BBC Arabic investigates the television channels that are fanning the flames of communal hatred.
Since the beginning of the Arab Spring in early 2011, the Middle East has experienced a proliferation of new television channels eager to spread political and religious messages to audiences keen to hear what they weren't able to hear before.
But this new found freedom has a darker side. Some of what is broadcast in the Middle East today is openly sectarian, highly provocative, and even blasphemous. Many of these channels are well known to viewers, but where they operate from is hidden.
BBC Arabic has investigated how are these channels operate, why they are they spreading messages of hate, and who is funding them.