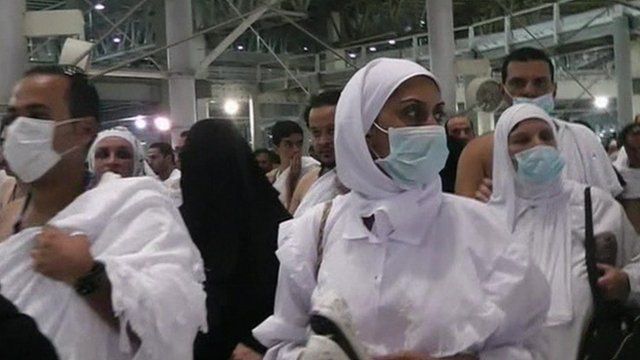 Video
Hajj: Muslim pilgrims converge on Mecca
Muslims have gathered in Mecca for the annual Hajj pilgrimage.
The five-day expedition is designed to promote the bonds of Islamic brotherhood and sisterhood by showing that everyone is equal in the eyes of Allah.
Some of those in the crowd have been wearing face masks - a possible precaution after fears were raised that pilgrims from Ebola-affected countries could inadvertently spread the virus in the densely populated environment.
Earlier this year, Saudi authorities banned people from Sierra Leone, Liberia and Guinea from getting visas, as a precaution against the virus. No case of Ebola has been found in the Kingdom.
Go to next video: Hajj in numbers - in 60 seconds