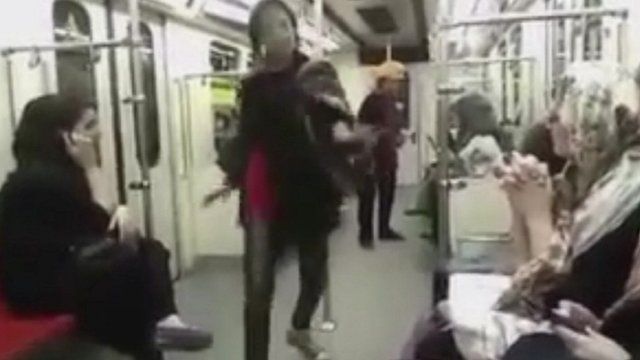 Video
Dancing woman flouts Iranian rules on Tehran Metro
An online video which appears to show an Iranian woman defying Iran's strict laws by dancing publicly on the Tehran metro has gone viral.
In the video, the unidentified woman gyrates to a song by the British pop group Little Mix.
It comes months after online footage of a group of young Iranians dancing to the Pharrell Williams' song "Happy" led to a number of arrests.
The BBC's Naseem Hatim said the website the footage was posted on 'My Stealthy Freedom' is a place for Iranian women "to express personal choice because a lot of women in Iran don't agree with the Islamic law of wearing a hijab."
Go to next video: Why are all eyes on Iran talks?