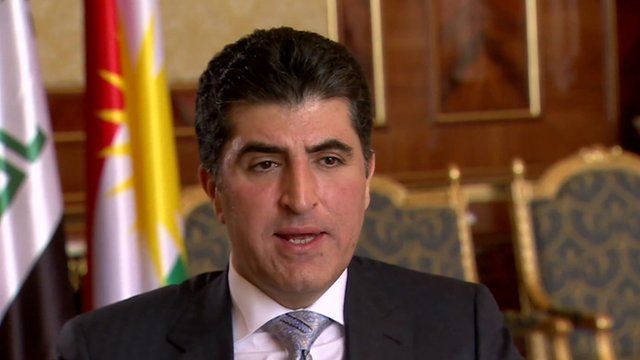 Video
Kurdish PM Nechirvan Barzani sets out priorities post-oil deal
The prime minister of the semi-autonomous Kurdish Regional Government (KRG) in northern Iraq, Nechirvan Barzani, has been speaking about the recent billion-dollar oil deal reached with the central Iraqi government in Baghdad, and the fight against Islamic State (IS).
Speaking in the region's capital, Irbil, Mr Barzani said last week's landmark agreement settled the long dispute over the division of the country's oil riches and paved the way for stronger co-operation between Peshmerga forces and the Iraqi army.
He told BBC Persian's Kasra Naji that US President Barak Obama's strategy of defeating IS will not produce results unless the Kurdish fighters, known as Peshmerga, are armed with heavy weapons.
Go to next video: Kurds warn of long battle against IS