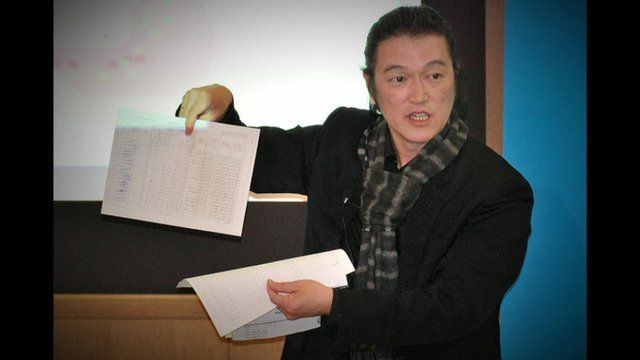 Video
IS killing of Japan hostage condemned
The Japanese government has strongly condemned the group calling itself Islamic State over a video supposedly showing the beheading of the hostage Kenji Goto.
Mr Goto, a journalist, went to Syria in October. Earlier on Saturday, Japanese officials said negotiations with Islamic State militants to free him had become deadlocked.
Both Japan and Jordan had been trying to secure his release, along with that of a Jordanian pilot, in return for the freeing of an al-Qaeda member held by Jordan.
Caroline Hawley reports. Her report does not contain images from the video.
Go to next video: Kenji Goto 'beheading' video shown