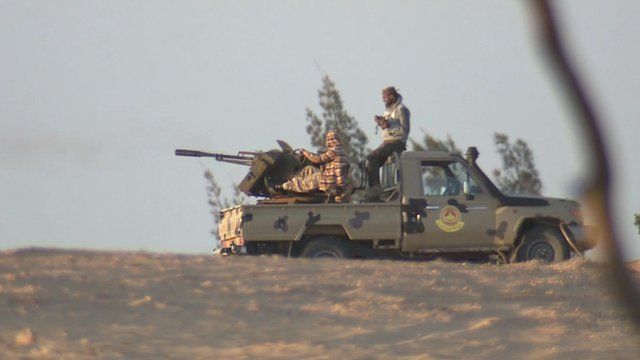 Video
Could Libya be the IS gateway to Europe?
The chaos and conflict in Libya is forcing tens of thousands of migrants who work there to flee across the Mediterranean.
Adding to the problem is so-called Islamic State which has gained a number of footholds in the country.
They have murdered Egyptian Coptic Christians and this week released a video showing the killing of Christian refugees from Ethiopia and Eritrea.
Libyan groups fighting the jihadists say they need more help from the west and that if IS is not dealt with in Libya, it could target Europe.
From Sirte on the Mediterranean coast, Quentin Sommerville has this exclusive report.
Go to next video: On the ground in Libyan fight against IS