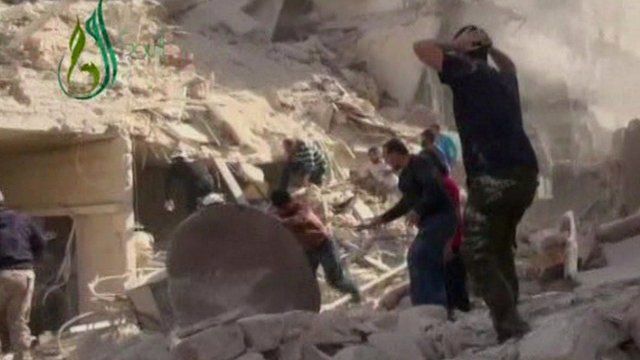 Video
Syria conflict: Barrel bomb hits Aleppo nursery killing 10
At least 10 people, including children and a teacher, were killed on Sunday when a barrel bomb hit a nursery school in the Saif al-Dawla district of Aleppo, Syria.
A journalist living nearby, Zaina Erhaim, says she heard the sound of children's screams, and watched as rescuers tried frantically to pull victims from the rubble.
Footage of the incident, posted on social media, comes as Amnesty International warns that civilians in the city are suffering unthinkable atrocities, with government forces and many rebel groups committing war crimes in a daily basis.
Go to next video: BBC exclusive interview: Syria's Assad