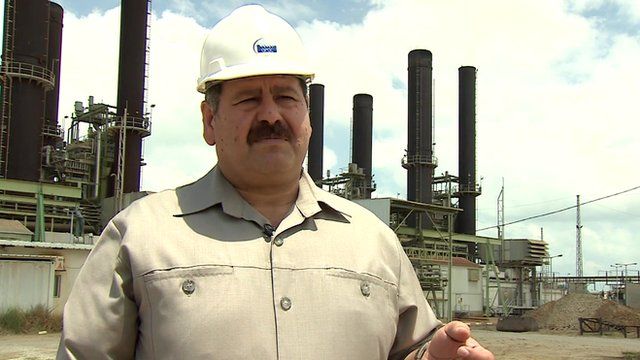 Video
Gaza conflict one year on: The power plant
It is one year since Israel launched a 50-day military offensive in the Gaza Strip, saying its aim was to halt rocket fire by Palestinian militants and destroy their tunnels used to launch attacks.
There was widespread damage to key civilian infrastructure during the war. Gaza's only power plant was hit several times by Israeli shelling.
In late July, its fire extinguishing systems were struck and its fuel tanks were set ablaze. An Israeli army spokesman told the BBC the incident was still under investigation.
With the plant out of commission, local people - who have long endured electricity shortages - endured even worse daily power cuts.
Now the plant has carried out some basic repairs and relies on one small fuel tank so that it can operate. The blockade of Gaza has long made maintenance and importing parts very difficult. It also limits fuel imports.
Rafik Maliha, general manager of the power plant, showed BBC News around.
Go to next video: Helping with trauma in Ashkelon