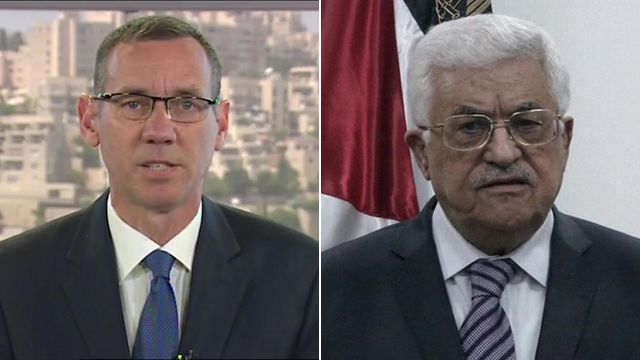 Video
West Bank toddler death: Palestinian and Israeli reaction
A funeral procession has been held for an eighteen-month old Palestinian boy who was killed in an arson attack on his family's house in the occupied West Bank.
Israeli police say Jewish settlers are suspected of carrying out the attack on two Palestinian houses in the village of Duma.
The Palestinian president Mahmoud Abbas described it as "a war crime" and "a crime against humanity".
Mark Regev, who is a spokesman for the Israeli prime minister, said the Israeli authorities had officially designated the attack "a terrorist crime" and would bring those responsible to justice as quickly as possible.
Go to next video: Palestinian toddler dies in arson attack