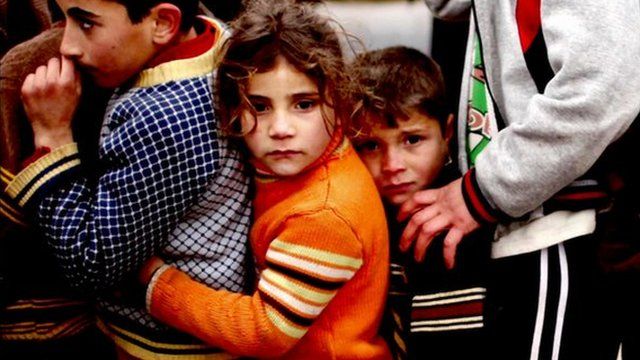 Video
Syrian conflict: The lives of the refugees who fled
Hundreds of thousands of people seeking to escape war, persecution and poverty have crossed into Europe this year.
Many are fleeing the conflict in Syria, and under international law are classed as refugees.
Since the conflict began more than four years ago, about eight million people - or 40% of the population - have had to leave their homes.
Four million people have left the country altogether, with most now in neighbouring states.
The BBC looks at the lives of those refugees now living in Lebanon, Jordan and Turkey.
Update 25 July 2016: This page was amended on 20 May 2016 in light of a complaint that was upheld by the BBC's Editorial Complaint Unit.
Go to next video: Life of those who fled Damascus camp