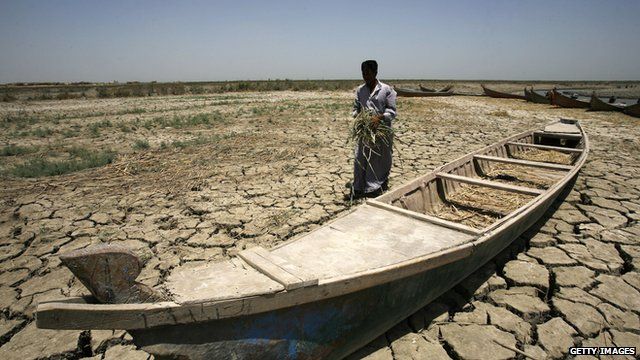 Video
Islamic State's 'water war' on Iraq
So-called Islamic State (IS) controls six dams in Syria and Iraq, including most of Iraq's upper reaches of the Tigris and Euphrates rivers. This gives IS control of the country's water supplies.
 Southern Iraqi provinces have been suffering a worsening drought and desertification for the past few years. 
IS has cut off water supplies to areas in the south and also released water to immerse some areas and prevent government forces from advancing.
When dictator Saddam Hussein was in power he drained the country's marshes in an attempt to combat rebels. Up to 500,000 people had to seek refuge. 
BBC Monitoring looks at the implications of IS's 'water war' on agriculture and the environment in Iraq.
Produced by Alexi Peristianis and Hassan Abu-Hussein
BBC Monitoring reports and analyses news from TV, radio, web and print media around the world. You can follow BBC Monitoring on Twitter and Facebook.
Go to next video: The impact of air strikes against IS