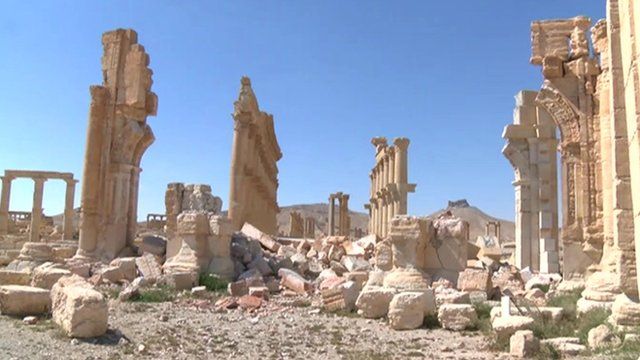 Video
Palmyra: Inside ruins of ancient city retaken from IS
Pictures have emerged revealing the extent of the damage caused by Islamic State militants during their occupation of the ancient Syrian city of Palmyra, a Unesco World Heritage site.
The Roman-era ruins were recaptured by Syrian government forces last week after 10 months under the jihadist group's control.
Syrian antiquities officials will hold a meeting with Unesco chiefs in Paris soon to discuss a strategy for the restoring parts of the site destroyed by the militants, including the 2,000-year-old temples of Bel and Baalshamin, a triumphal arch and several funerary towers.
Go to next video: Syrian army 'presses on from Palmyra'