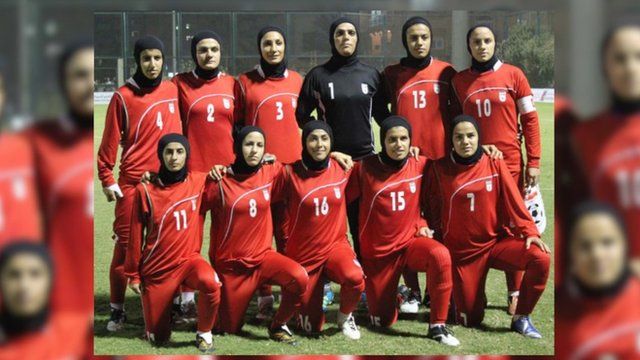 Video
Iran footballers investigated over lesbian claims
Iranian authorities are investigating the women's national football team because they believe some players might be homosexual.
Under Iran's Sharia law homosexuality is a crime punishable by death. Gender reassignment surgeries are seen as an antidote to the 'illness'.
Transexuality has been tolerated since 1987, when the late founder of the Islamic republic, Ayatollah Khomeini, issued a fatwa.
BBC Monitoring looks at how the women's football team has faced scrutiny in Iran.
Produced by Shahin Azimi and Alexi Peristianis
BBC Monitoring reports and analyses news from TV, radio, web and print media around the world. You can follow BBC Monitoring on Twitter and Facebook.
Go to next video: If I were a boy...