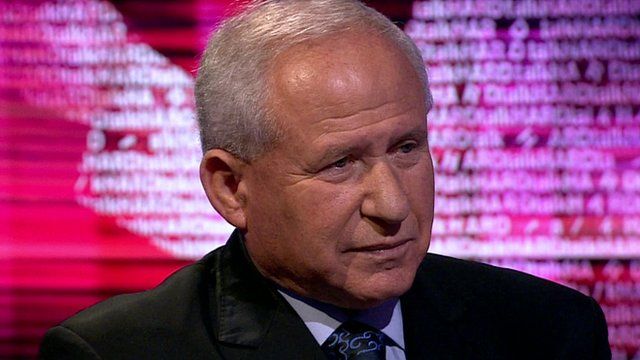 Video
The hopes for peace between Israelis and Palestinians
The chairman of Israel's Foreign Affairs and Defence committee, Avi Dichter has told BBC HARDtalk's Stephen Sackur that he believes a "two-state solution" could be successfully negotiated with the Palestinians within his lifetime.
Asked whether the Israeli state has the will and strength to take the hundreds of thousands of Jewish settlers out of the West Bank, Mr Dichter said: "Absolutely yes,"
"I think that when the time comes and Israel will sign a peace treaty with our Palestinian neighbour, I can assure you that the society in Israel is much stronger than we will think it is," he added.
You can see the interview in full on Tuesday 27 September 2016 on BBC World News and the BBC News Channel and after on BBC iPlayer (UK only).