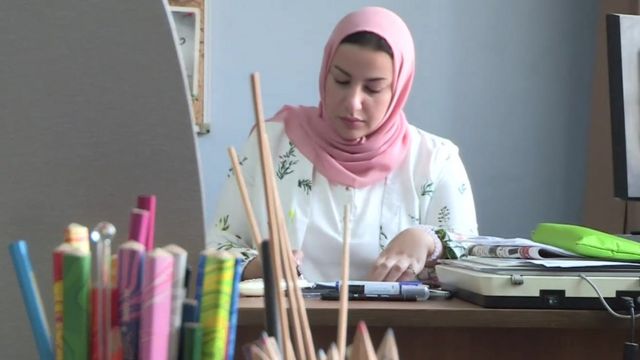 Video
100 Women 2016: The cartoonist breaking gender taboos
As part of the 100 Women season, we asked three female cartoonists from North Africa to take up their pens and illustrate how the custom continues to affect women's lives in their countries.
One of them is Doaa el-Adl from Egypt. A hard-hitting political cartoonist, she tackles taboo issues like FGM and sexual harassment, and frequently courts controversy.
She tells the BBC's 100 Women season how she uses her pin to offer a window into the lives of women in her country.
Video Journalist: Dina Demrdash
Our 100 Women season showcases three weeks of inspirational stories about 100 influential and inspirational women around the world . We create documentaries, features and interviews, giving more space for stories that put women at the centre.
We want YOU to get involved with your comments, views and ideas. You can find us on: Facebook, Instagram, Pinterest, Snapchat, and YouTube using the hashtag #100Women. You can also listen to the programmes.
Spread the word by sharing your favourite posts and your own stories using #100women
Go to next video: 100 Women 2016: Defying her family in Pakistan