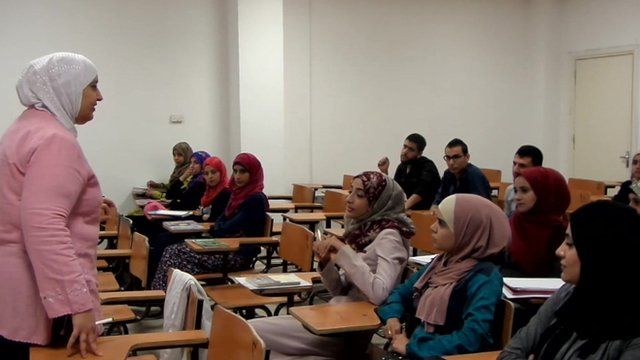 Video
100 Women 2016: The Arab women told 'Girls don't do maths'
In some conservative countries in the Arab world, female students are outnumbering men in the fields of science, technology, engineering and maths - widely known as Stem.
But after graduation, things change. Arab women represent only one fifth of the workforce in Stem.
The BBC 100 Women 2016 team met three Arab women who fought sexism in their maths careers, and they tell us how women can reverse the gender gap in these fields.
Video journalist: Oana Marocico, Natalia Zuo
Our 100 Women season showcases three weeks of inspirational stories about 100 influential and inspirational women around the world . We create documentaries, features and interviews, giving more space for stories that put women at the centre.
We want YOU to get involved with your comments, views and ideas. You can find us on: Facebook, Instagram, Pinterest, Snapchat, and YouTube using the hashtag #100Women. You can also listen to the programmes.
Spread the word by sharing your favourite posts and your own stories using #100women
Go to next video: 100 Women 2016: Why wear a hijab?