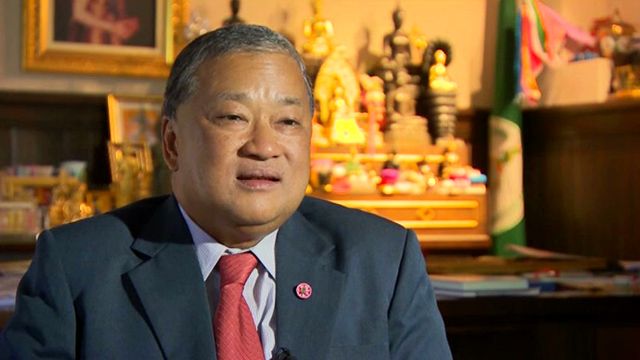 Video
Day in the life of the governor of Bangkok
Sukhumbhand Paripatra has one key attribute that has proved to be very useful in his job as Bangkok's elected governor: he doesn't need much sleep. He can survive on four or five hours a night.
Mr Sukhumbhand rises before dawn and his first priority is exercise. But there is a downside to his power walk in the local city park: his early morning constitutional is often interrupted by members of the public demanding he take action on some issue or other.
"The biggest challenge is to meet people's expectations and the people's expectations are never at a standstill. They change, they evolve, they multiply," he reflects. "But therefore one simply has to try one's best".
The Governor oversees a budget of around $2bn (£1.26bn) a year and commands a salary of about $3,000 (£1,890) per month .