Media player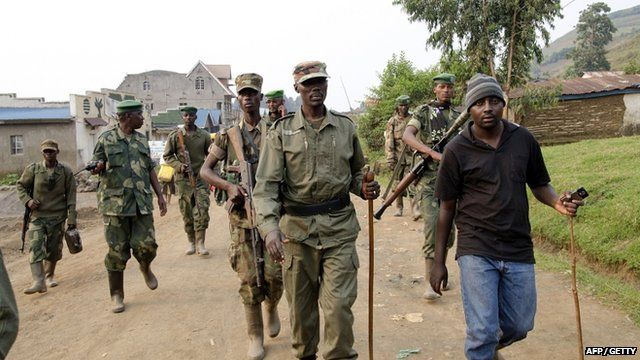 Media playback is unsupported on your device
Video
'A group of bandits put roadblocks on the main street'
BBC World Have Your Say got through to Dr Oscar in Goma in the east of DR Congo, who described to us what's happening there.
Reports suggest the M23 rebel force is advancing in its direction, although the rebels have denied it's their intention to attack the city.
Get in touch with World Have Your Say via email at worldhaveyoursay@bbc.com, Twitter, Facebook or text us on +44 77 86 20 60 80.
When we're on air, you can call us on +44 20 31 62 42 42.