Media player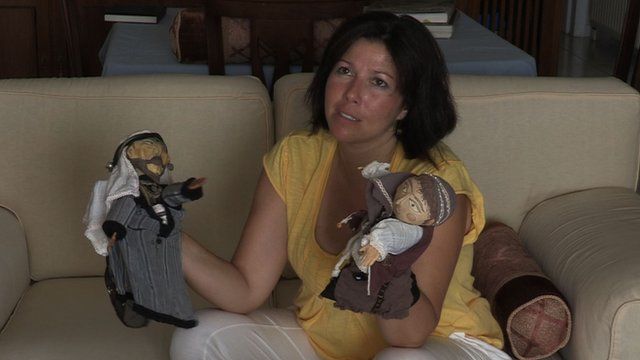 Media playback is unsupported on your device
Video
Working Lives Athens: Archaeologist
Six people from very different backgrounds in Athens talk about their lives.
Archaeologist Chara Charami is involved in a number of different excavations that are currently taking place in Athens.
Many of the excavations are funded by companies or individuals who found antiquities on their building sites, and she believes her job is secure despite the big cut backs the city is currently facing.
She says she loves her work even though her salary has been reduced by a third during the crisis and she's now earning less than when she started work over 15 years ago.