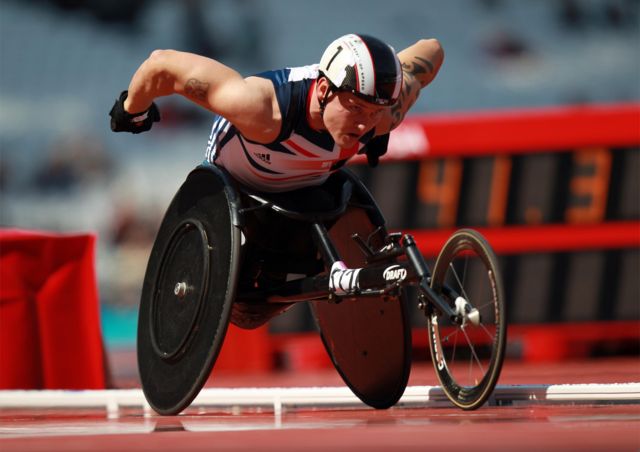 Video
Paul Blake 'To have a crowd like that was phenomenal!'
80,000 spectators packed into the London games stadium to watch David Weir (pictured above) win his third Paralympic gold medal.
On World Have Your Say we were asked whether people outside the UK really care about the Paralympics? During the programme we heard from David Blake who won a silver medal in the T36 400m final.
World Have Your Say is the BBC's global discussion show. The programme is on BBC World Service radio at 1100GMT & 1700GMT on weekdays and on BBC World News television at 1500GMT on Fridays.
Get in touch with World Have Your Say via email at worldhaveyoursay@bbc.com, Twitter, Facebook or text us on +44 77 86 20 60 80.
Our Skype name is BBC_WHYS; and while we're on air, you can call us too on +44 20 31 62 42 42.